Community Center/Mosque Approved!
Faheem Younus Qureshi, Sadr Majlis
Dear Ansar Brothers,
As-Salamu 'Alaikum Wa Rahmatullah
Eid Mubarak to all!
As a special Eid gift, I am humbled to share this great news with you:
Harford County Planning and Zoning Board just approved our Community Center/Mosque at the Ansar Housing Project.
We plan to begin building a beautiful mosque within walking distance of all homes. Community center/mosque construction will Insha'allah start within months of the sale of the last home.
Home construction is under way. Foundations and framing of the first set of homes should be done within a couple of months Insha'allah.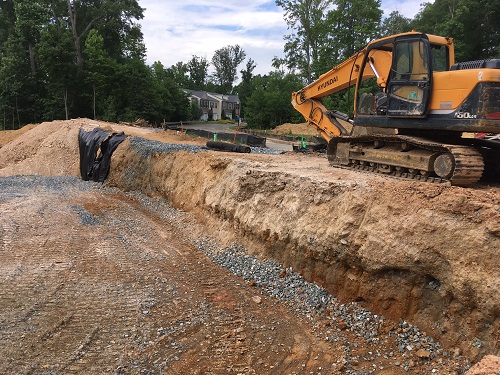 Phase 1 of 2 is almost sold out but waterfront homes are still available in Phase 2. Please visit ansarusa.org or call Khurram Bashir, Chairman Property Committee, (240-215-7567) or Suhail Kausar, Na'ib Sadr Awwal, (609-217-3202) if you are interested.
Requesting your prayers,
Faheem Younus Qureshi
Serving Majlis Ansarullah, USA